Sending best wishes, and a few fun things to read.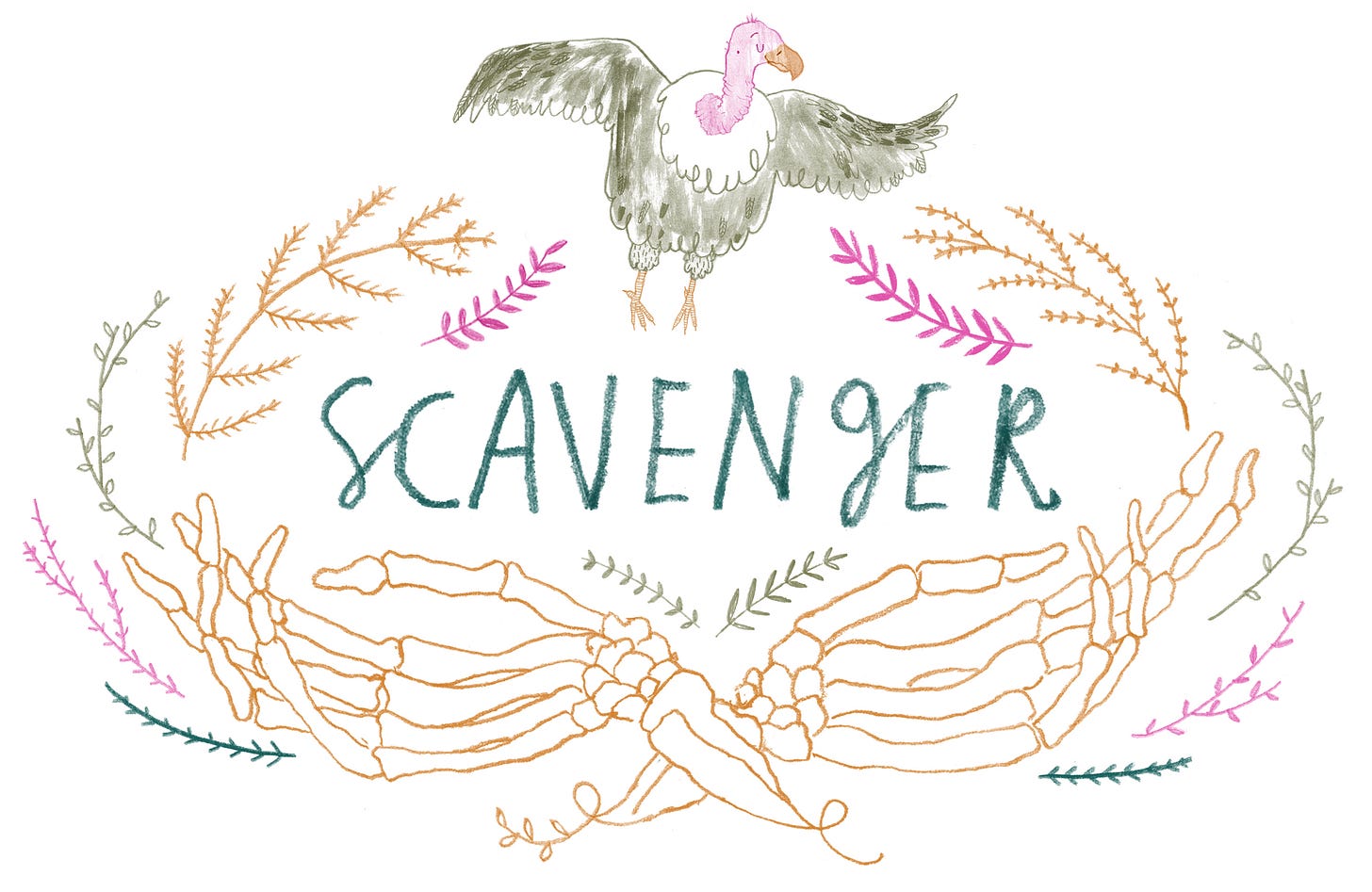 Hi everybody,
What a year, huh? It's been a while, but you've been on my mind. I hope everyone is staying safe and healthy as we adapt to life under quarantine. We're all dealing with various losses—work, health, stability, peace of mind, even loved ones—and I hope you're hanging in there.
In a recent newsletter, my friend Catherine captured these difficult feelings beautifully:
We are told daily that things will get better, to look on the bright side, that if some people aren't taking responsibility, others are. To look to the helpers, as Mr. Rogers might say, the heroes. And sure, we are, of course. There are so many! But our heroes are dying, and it really sucks to have to call someone a hero when they are humans like each one of us who need protection and supplies and support yesterday. There are still people that have the power that aren't doing anything about it, and it's OK to cry and be super angry. 
I hope her words bring you some comfort, or at least some company, as they did for me.
With so many sad/angry/scary/bewildering stories in the news, I wanted to share a few things that have nothing to do with the pandemic, and may offer an escape, however brief:
And of course, I've been writing, too. My latest is a Scavenger-style stroll through the wild world of troll dolls, just in time for Trolls World Tour. I hung out with first-time voice actor Justin McElroy on a video call, chatted with the Guinness World Record holder for biggest troll doll collection, and learned about the market for reselling trolls on Etsy. A special shoutout goes to historian Tim Walsh, who was a joy to talk to and has a new YouTube channel about toy history.
If you dig the piece, maybe you could share a link somewhere—freelance budgets are tight, and I'd love to keep writing these for Smithsonian.
Which brings me to my last note…I lost a big client recently due to pandemic budget cuts and am on the hunt for new opportunities. I'm open to full-time jobs, freelance gigs, and one-off assignments, and my past experience spans journalism, branded content, and content marketing/SEO. If you're interested in working together, or have any leads, please feel free to drop me a line!
Sending all the best wishes,
m